Back to Team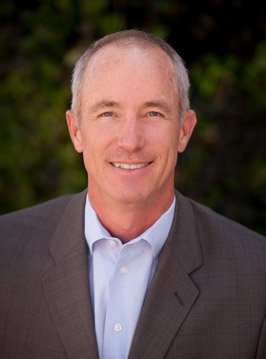 About

John Jarvis has been representing California's leading companies in commercial real estate assignments since 1986. John has earned the trust of a loyal clientele by consistently providing thoughtful and creative solutions on high value real estate projects. John's credentials are enhanced by a strong working knowledge of the real estate marketplace, an exclusive dedication to tenant representation and a dedication to teamwork, collaboration and integrity.
John's project experience stretches across all aspects of corporate real estate activities including strategic planning and needs assessment, negotiations and transaction structuring, lease renewal and renegotiation, facility purchase and build-to-suit and project team leadership for both California and national multi-market clients.
Examples of lease relocation assignments include Mitchell International for 144,000 sf; Celgene Corporation for 78,000 sf; Mission Federal Credit Union (multiple transactions); Quantum Magnetics for 56,000 sf; AVID Center for 35,000 sf; Pharmatek Laboratories for 35,000 sf; County of San Diego for over 250,000 sf (multiple transactions); Enterprise Informatics for 12,192 sf; Time Warner Cable for 200,000 sf (multiple transactions); Cox Communications for 112,000 sf; Schering-Plough Corporation for 42,000 sf; Novartis Pharmaceuticals for 75,000 sf; Science Applications International Incorporated (SAIC) for 150,000 sf (multiple transactions); San Diego Union-Tribune for 85,000 sf (multiple transactions); Taylor Guitars 60,000 sf (multiple transactions).
Examples of strategic lease renewal or restructure negotiations include Northern Trust for 11,134 sf; Center for Creative Leadership for 30,000 sf; VIA Telecom for 35,000 sf (multiple transactions); Plaza Home Mortgage for 24,000 sf (multiple transactions); Post Kirby Noonan & Sweat for 18,534 sf; Precision Engine Controls Corporation for 34,000 sf; Taylor Guitars for 24,000 sf; Clark Security Products for 80,000 sf (multiple transactions); San Diego Union-Tribune for 120,000 sf (multiple transactions).
Prior to joining Hughes Marino, John was a senior vice president at Irving Hughes.
John earned his Bachelor of Arts degree in business economics through the University of California, Santa Barbara. John has served in leadership roles, on the board of directors or as a member of numerous charitable, civic and professional organizations including the Make A Wish Foundation; Corenet Global; International Facility Management Association (IFMA); Corporate Finance Council (CFC); American Electronics Association (AeA); Biocom; La Jolla YMCA Adventure Guides, the La Jolla High School Foundation and the San Diego Rowing Club (SDRC).
Education
— University of California, Santa Barbara, B.A. in business economics
— National Outdoor Leadership School Executive Leadership Expedition, 2015
— Harvard Business School Club of San Diego, Management Development Program, 2014
— Center For Creative Leadership, Leadership Development Program (LDP)
— LEAD San Diego Class of 2004
Professional Activities
— California Department of Real Estate Licensed Broker


— Broker License #00920612
Civic and Charitable Activities
— YMCA of San Diego County —

Board of Governors

— YMCA Overnight Camping Branch
— La Jolla High School Foundation
— Business Executives Council
— Challenged Athletes Foundation (CAF) Qualcomm Million Dollar Challenge
— Make A Wish Foundation
— Corenet Global
— International Facility Management Association of San Diego
— TechAmerica
— Biocom
— La Jolla YMCA Adventure Guides
— San Diego Rowing Club
— California State University San Marcos —

Guest Lecturer