Los Angeles Commercial Real Estate Experts
Hughes Marino is the greater Los Angeles area's choice
in commercial real estate brokerage firms, specializing in helping companies develop strategic solutions
for all of their real estate needs.
Our integrated team of brokers and subject matter experts collaborate in unison to provide companies with smart, sound and creative commercial real estate solutions that enable our clients to thrive. From leasing, buying and building facilities, including office, industrial, lab and manufacturing spaces to name a few, our comprehensive services encompass tenant and buyer advisory services, sale leasebacks, purchase and sale scenarios, multi-market national representation, complete real estate outsourcing, consulting and advisory services, program, project and construction management, workplace strategy, planning and design, as well as global portfolio management, lease administration and audit services.
Los Angeles Tenant and Buyer Advisory Services
As Los Angeles' premier commercial real estate brokerage firm specializing in representing tenants, we've helped some of the nation's most admired companies grow their businesses with creative and strategic real estate solutions, and we can put our experience to work for you.
We're honored and humbled.
Fortune Magazine Names Hughes Marino
#1 Best Workplace in the Nation
Read More
---
---
Why Hughes Marino
Confidential
The details of your real estate transaction are no one else's business. Confidentiality is a must at every turn, and we'll make sure it stays that way.
No Conflict
Unlike most brokerage firms, we exclusively specialize in helping companies who need commercial real estate to operate their business. Our clients appreciate our one stop, vertically integrated service lines and proprietary product offerings focused exclusively on the needs of businesses.
Specialization
Our team is comprised of real estate experts, attorneys, construction managers, architects, designers, financial analysts, lease auditors, lease administrators and operations management to create an outstanding outcome for our clients.
Respected
Our bespoke team is comprised of the most accredited experts in their field, including licensed brokers, MBAs, MSREs, JDs, financial analysts, architects, designers and LEED project managers. And we're honored to be recognized among some of the nation's very best companies.
---
A Different Kind of Commercial Real Estate Company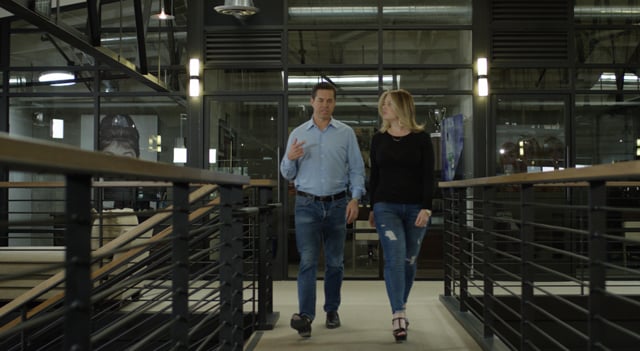 ---
What's New in Los Angeles
Hughes Marino Expands East – Opens Offices in Boston & Raleigh-Durham with Top Brokers From Multiple Firms
By Hughes Marino on December 14, 2022
Hughes Marino is proud to announce the widely anticipated office openings in both Boston, Massachusetts, and Raleigh-Durham, North Carolina, as part of an initiative to expand its service offering across the United States and continue to operate around the globe.
Read More
Fall 2022 National Industrial Market Outlook—The Tide Begins to Turn for Tenants
By Hughes Marino on September 14, 2022
After two years of record low vacancy and 10% to 20% annual rent inflation for industrial properties around the country, it looks like the market is finally coming in to balance. Rumblings of recession and slower consumer demand have already caused some corporate tenants to put a pause on expansion requirements and slow down their demand for industrial space going into 2023. Landlords can no longer assume that Amazon will lease their new warehouse buildings as they are shifting to an owned real estate strategy, and reports in the last quarter signal that Amazon will put at least 10,000,000 SF of warehouse space on the market for sublease in markets like Southern California, Atlanta, New York and New Jersey. Additionally, a cooling housing market across the country is slowing down new construction, thus reducing the residential real estate industry's supply chain requirements.
Read More
---
Clients Served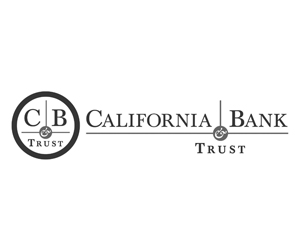 Testimonials
I have worked with the Hughes Marino team for over ten years, their knowledge of the local office space market is extraordinary. They know all the players, and because they do so many deals and because of their depth of understanding of the market, I think Hughes Marino is able to help every tenant get the best deal possible.

Managing Partner, Knobbe Martens
We believe if you represent both plaintiffs and defendants there's an automatic conflict, whether it be real or perceived. So it only made sense to choose Hughes Marino, a company that represents tenants only, to handle our lease negotiations in San Diego, Los Angeles, San Francisco, Houston and New York. With over 150 lawyers and 275 support staff, we have very specific space and technology requirements and Hughes Marino has the expertise to manage our leasehold improvements. We've certainly benefited from their tenant-only focus and full range of services. They are tireless in their efforts.

Former managing partner of Lerach Coughlin Stoia Geller Rudman & Robbins (now Robbins Geller Rudman & Dowd) Robbins Gellar
We have a long-term relationship with the Hughes Marino team that goes back 17 years. They've handled many projects for us, including our corporate headquarters in Carmel Valley, our San Diego Service Center in Kearny Mesa, and numerous branch locations throughout the county, including our main downtown office. They're very professional, and they have good, solid market information. You're not concerned that they're also representing one of the landlords you are negotiating with because they only do tenant representation, which for us is important.

Senior Vice President and Manager of the Corporate Real Estate Facilities Department California Bank & Trust
If you are looking for a professional commercial broker that will always keep your best interest in front and work to ensure that you and your company's needs are met every step of the way, then you should hire Hughes Marino. They think outside the box, ask detailed questions, and went beyond our expectations. I strongly advise anyone looking for a commercial lease to contact Hughes Marino.

COO of Feeding America


View More
---
Committed to the Community
We believe that it is our duty as a local business to give back to the community that nurtures us. That's why we are proud to support the many nonprofit organizations that make Los Angeles a great place to live and work.
Read More