San Francisco Commercial Real Estate Experts
Hughes Marino is an industry-leading San Francisco
commercial real estate firm, representing only tenants
and buyers — never landlords.
For more than two decades, our team has successfully helped companies negotiate commercial lease agreements, buy and sell property, construct new facilities, and more. Our hands-on approach to commercial real estate, coupled with a commitment to our core values, has made us the go-to partner for San Francisco real estate decision makers.
Our firm's entrepreneurial spirit, depth of San Francisco commercial market knowledge and unmatched expertise allow us to assist companies and organizations with a wide range of commercial real estate needs. We believe in building lasting relationships based on trust, and we welcome the opportunity to establish one with you.
San Francisco Tenant Representation
San Francisco's most exclusive commercial real estate firm, representing only tenants and buyers
We're honored and humbled.
Fortune Magazine Names Hughes Marino
#1 Best Workplace in the Nation
Read More
---
---
Areas Served
Del Mar Heights
Carmel Valley
Encinitas
Cardiff
Solana Beach
Del Mar
Kearny Mesa
National City
Chula Vista
Eastlake
Otay Mesa
Rancho Bernardo
Poway
Scripps Ranch
Torrey Pines
Downtown La Jolla
Governor Park
Miramar
Oceanside
Carlsbad
Santee
El Cajon
La Mesa
UTC
Golden Triangle
Downtown San Diego
Hillcrest
Bankers Hill
Uptown
North Park
Mission Valley
Rose Canyon
Pacific Beach
Old Town
Point Loma
Liberty Station
Sports Arena
Sorrento Mesa
Sorrento Valley
Vista
San Marcos
Escondido
Anaheim
Costa Mesa
Huntington Beach
Laguna
Orange
Westminster
Long Beach
Brea
La Habra
Fullerton
Irvine
Mission Viejo
Aliso Viejo
Santa Ana
Buena Park
La Palma
Garden Grove
Irvine Spectrum
Newport Beach
Tustin
Beverly Hills
Culver City
El Segundo
Mid-Cities
San Gabriel Valley
Ventura
Westwood
Burbank
Glendale
Pasadena
Downtown LA
LAX
Miracle Mile
Santa Monica
West Hollywood
Century City
East LA
Long Beach
San Fernando Valley
Southeast LA
West Los Angeles
Airport
Campbell
Cupertino
Downtown
Downtown Mountain View
Downtown Palo Alto
Downtown Sunnyvale
Gilroy
International Business Park (IBP)
Los Gatos
Marriott Park
Milpitas
Moffett Park
Morgan Hill
North Mountain View
North Santa Clara
North Sunnyvale
Northeast San Jose
Oakmead
Palo Alto-Bayshore
Peery Park
Peninsula
San Jose - Downtown
San Jose - East
San Jose - North
San Jose - South
San Jose - West
San Jose CBD
San Mateo Coast
Sand Hill Road
Saratoga
Shoreline
South Mountain View
South Santa Clara
South Sunnyvale
Stanford Research Park
Alamo Square
Balboa Terrace
Bayview
Bernal Heights
Castro
Civic Center
Cole Valley
Corona Valley
Cow Hollow
Diamond Heights
Downtown
Duboce Triangle
East Bay
Excelsior
Financial District
Forest Hill
Glen Park
Haight-Ashbury
Hayes Valley
Hunters Point
I-80 Corridor
Ingleside Heights
Ingleside Terrace
Jackson Square
Lakeside
Laurel Heights
Lower Pacific Heights
Marina
Merced
Merced Manor
Mission Bay
Mission Delores
Mission District
Mission Terrace
Monterey Heights
Nob Hill
Noe Valley
North Bay
North Beach
North Panhandle (NoPa)
North Waterfront
Oceanview
Outer Mission
Pacific Heights
Portola
Potrero Hill
Presidio Heights
Richmond
Russian Hill
Seacliff
Sherwood Forest
SoMa
South Beach
South Financial District
St. Francis Woods
Stonestown
Sunnyside
Sunset
Telegraph Hill
Tenderloin
Union Square
Western Addition
Westwood Highlands
Westwood Park
Auburn
Ballard
Beacon Hill
Bellevue
Belltown
Bothell
Burien
Canyon Park
Capitol Hill
Des Moines
Downtown Seattle
DuPont
Eastlake
Edmonds
Everett
Federal Way
First Hill
Fremont
Georgetown
Interbay
International District
Issaquah
Kent
Kirkland
Lacey
Lynnwood
Mercer Island
Mountlake Terrace
Northgate
Olympia
Pioneer Square
Puyallup
Queen Anne
Redmond
Renton
SeaTac
Snoqualmie
SODO
South Lake Union
Sumner
Tacoma
Tukwila
University District
West Seattle
Woodinville
Manhattan
Chelsea
Chinatown
City Hall
Civic Center
Columbus Circle
East Harlem
East Village
Financial District
Flatiron District
Gramercy Park
Grand Central
Greenwich Village
Harlem / North Manhattan
Hell's Kitchen/Clinton
Hudson Square
Insurance District
Lincoln Square
Little Italy
Lower East Side
Midtown East
Midtown West
Murray Hill
Penn Plaza / Garment
Plaza District
SoHo
Times Square
Tribeca
U.N. Plaza
Upper East Side
Upper West Side
World Trade Center
Bronx
Long Island
Queens
Brooklyn
Staten Island
Acalanes Ridge
Alameda
Alamo
Albany
Alhambra Valley
Antioch
Ashland
Bay Point
Bayview
Berkeley
Bethel Island
Bishop Ranch
Blackhawk
Brentwood
Byron
Camino Tassajara
Canyon
Castle Hill
Castro Valley
Cherryland
Clayton
Clyde
Concord
Contra Costa Centre
Crockett
Danville
Diablo
Discovery Bay
Dublin
East Richmond Heights
El Cerrito
El Sobrante
Emeryville
Fairview
Fremont
Hayward
Hercules
Kensington
Knightsen
Lafayette
Livermore
Martinez
Montalvin Manor
Moraga
Newark
Norris Canyon
North Gate
North Richmond
Oakland
Oakley
Orinda
Pacheco
Piedmont
Pittsburg
Pinole
Pleasant Hill
Pleasanton
Port Costa
Reliez Valley
Richmond
Rodeo
Rollingwood
San Leandro
San Lorenzo
San Miguel
San Pablo
San Ramon
Saranap
Shell Ridge
Sunol
Tara Hills
Union City
Vine Hill
Walnut Creek
Alabama
Alaska
Arizona
Arkansas
California
Colorado
Connecticut
Delaware
Florida
Georgia
Hawaii
Idaho
Illinois
Indiana
Iowa
Kansas
Kentucky
Louisiana
Maine
Maryland
Massachusetts
Michigan
Minnesota
Mississippi
Missouri
Montana
Nebraska
Nevada
New Hampshire
New Jersey
New Mexico
New York
North Carolina
North Dakota
Ohio
Oklahoma
Oregon
Pennsylvania
Rhode Island
South Carolina
South Dakota
Tennessee
Texas
Utah
Vermont
Virginia
Washington
West Virginia
Wisconsin
Wyoming
We have offices up the West Coast
and offer services nationwide.
Why Hughes Marino
Confidential
The details of your real estate transaction are none of your competitor's business. We'll make sure they stay that way.
No Conflict
Unlike most brokerage firms, we only represent tenants and buyers — never landlords — so we never have a conflict of interest.
Guaranteed
As a family owned business, we are committed to customer satisfaction, and we offer a 100% guarantee on our service and results.
Respected
We employ licensed brokers, not just salespeople. And we've been voted Best Commercial Real Estate firm every year since 2011.
---
A Different Kind of Commercial Real Estate Company ---
What's New in San Francisco
COVID, Common Law, Contracts & Conflicts
By John Jarvis on April 9, 2020
We are adrift in uncharted waters. The pathogen currently wreaking havoc around the world is novel, and so is the current collapse. I have personally witnessed three prior economic declines, but never before has the global engine of industry been turned off intentionally, by governments, overnight. And now we all have to figure out the rules of this new game. Do tenants have to pay their rent? Do landlords have to pay their mortgage? You know that people are confused and grasping when we start talking about Common Law concepts like Impossibility and Frustration of Purpose.
Read More
Life Science to the Rescue
By John Jarvis on March 27, 2020
As the leading national advocate for commercial tenants, our team at Hughes Marino is working seven days a week right now to help our clients navigate these unprecedented times. Your company's revenue forecast is suddenly suspect while your expenses are stubbornly fixed. And your real estate cost is one of the big numbers on that damn expense statement. Interestingly, one group of our customers seems a little less rattled by the current crisis–our biotech clients. They are concerned, to be sure, but these aren't the clients that are coming to us asking us to help them find immediate rent relief. I have some theories as to why this is, and a recommendation.
Read More
---
Testimonials
I have worked with the Hughes Marino team for over ten years, their knowledge of the local office space market is extraordinary. They know all the players, and because they do so many deals and because of their depth of understanding of the market, I think Hughes Marino is able to help every tenant get the best deal possible.

Managing Partner, Knobbe Martens
We believe if you represent both plaintiffs and defendants there's an automatic conflict, whether it be real or perceived. So it only made sense to choose Hughes Marino, a company that represents tenants only, to handle our lease negotiations in San Diego, Los Angeles, San Francisco, Houston and New York. With over 150 lawyers and 275 support staff, we have very specific space and technology requirements and Hughes Marino has the expertise to manage our leasehold improvements. We've certainly benefited from their tenant-only focus and full range of services. They are tireless in their efforts.

Former managing partner of Lerach Coughlin Stoia Geller Rudman & Robbins (now Robbins Geller Rudman & Dowd) Robbins Gellar
If you are looking for a professional commercial broker that will always keep your best interest in front and work to ensure that you and your company's needs are met every step of the way, then you should hire Hughes Marino. They think outside the box, ask detailed questions, and went beyond our expectations. I strongly advise anyone looking for a commercial lease to contact Hughes Marino.

COO of Feeding America
We have a long-term relationship with the Hughes Marino team that goes back 17 years. They've handled many projects for us, including our corporate headquarters in Carmel Valley, our San Diego Service Center in Kearny Mesa, and numerous branch locations throughout the county, including our main downtown office. They're very professional, and they have good, solid market information. You're not concerned that they're also representing one of the landlords you are negotiating with because they only do tenant representation, which for us is important.

Senior Vice President and Manager of the Corporate Real Estate Facilities Department California Bank & Trust


View More
---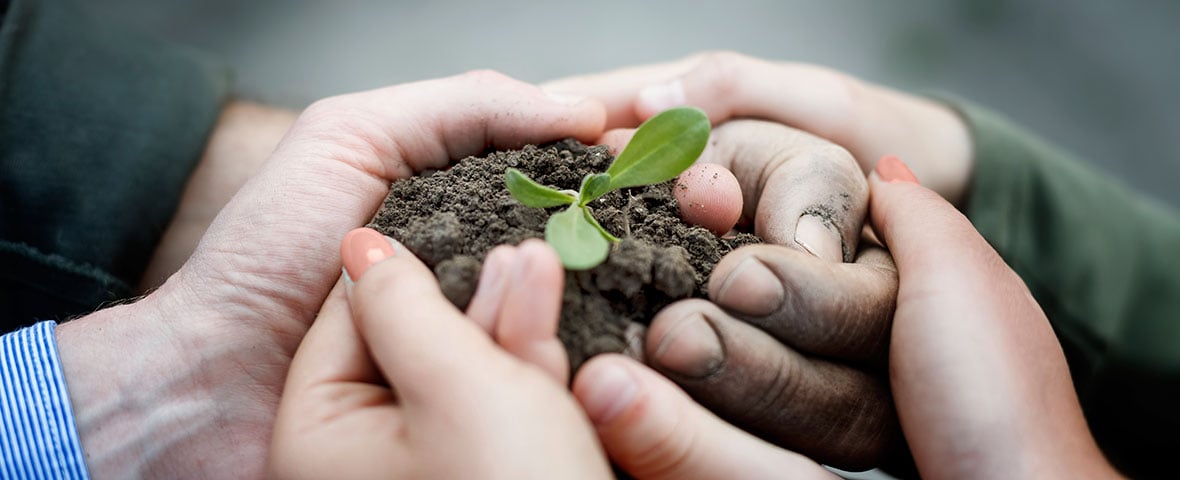 Committed to the Community
We believe that it is our duty as a local business to give back to the community that nurtures us. That's why we are proud to support the many nonprofit organizations that make San Francisco a great place to live and work.
Read More