Back to Team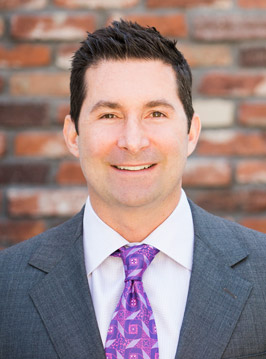 Scot Ginsburg
Senior Vice President
Hughes Marino
DRE #01300321

1450 Front Street
San Diego, CA 92101

Phone: (858) 344-5000
About

Scot Ginsburg has been solely focused on exclusively representing tenants and owner-users of commercial space throughout his commercial real estate career. With over $2 billion in transaction volume and 14,000,000 square feet of experience, Scot specializes in high-tech, life science, business service, research and development, and other growth-oriented industries. His commitment to provide the highest level of service is evidenced by his loyal clients whom he has repeatedly represented.
Prior to joining Hughes Marino, Scot was formerly managing director at Jones Lang LaSalle and principal with The Staubach Company. Scot's passion for representing tenants exclusively comes from his personal experience as co-founder of a former high-tech company, where he found himself as the tenant on an uneven playing field with the landlords and their listing brokers. Applying this knowledge, Scot fully understands each client's unique requirement from the tenant's perspective and is a passionate advocate on his clients' behalf.
Scot brings a wealth of experience to his clients, ranging from lease acquisitions, lease renewals, and early lease restructures, to build-to-suit developments, property acquisitions, and specialized tenant improvements designed for today's demanding business service, technology and biotech corporations.
Selected clients include; QUALCOMM Inc., 1,600,000 sf comprised of over 20 leases; Nordson, 200,000 sf; Prometheus, 160,000 sf; Sony, 150,000 sf; FICO, 100,000 sf; CSA Travel Protection, 72,000 sf; Sierra Wireless, Inc., 64,000 sf; City National Bank, 60,000 sf; Sheppard Mullin Richter & Hampton LLP, 54,000 sf; Arena Pharma, 50,000 sf; Hitachi, 50,000 sf; Rockstar Games, 42,900 sf; Autonomy, 40,000 sf; OREXIGEN Therapeutics, Inc., 36,000 sf; J. Craig Venter, 33,000 sf; Lincoln Financial Group, 17,000 sf; The Active Network, Inc., 60,000 sf; Royale Energy, Inc., 10,600 sf; and Domain Associates, LLC, 7,000 sf.
Scot received a Bachelors of Science with distinction in biology from San Diego State University. He has served as a guest lecturer at both SDSU and the University of California, San Diego, as well as a guest columnist for California Real Estate Journal and the San Diego Daily Transcript.
Scot resides in Santaluz with his wife and two children.
Education
— San Diego State University, B.S. in biology with distinction
— University of California, San Diego, Certificate in Real Estate
Professional Activities
— California Department of Real Estate Licensed Broker


— Broker License #01300321
Honors and Awards
— 40 Under 40 People to Watch —

San Diego Metro Magazine

— Broker of the Year, three-time winner —

The Irvine Company

— Most Influential People —

San Diego Daily Transcript
Publications
— California Real Estate Journal —

Guest Columnist

— San Diego Business Journal
Civic and Charitable Activities
— San Diego Venture Group —

Past Chairman, Current - Board of Directors

— ScratchMyBelly.org —

Co-Founder and Board of Directors

— CONNECT —

Board of Directors

— University of California, San Diego —

Guest Lecturer

— San Diego State University —

Guest Lecturer