Back to Team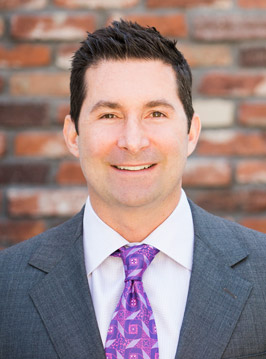 Scot Ginsburg
Senior Vice President
Hughes Marino
DRE #01300321

1450 Front Street
San Diego, CA 92101

Phone: (858) 344-5000
About

Scot Ginsburg's 20+ year passion and practice is solely built on the exclusive representation of business owners (tenants and buyers—never landlords) in every aspect of their real estate needs.
Scot's areas of expertise include:
• Early Lease Restructures & Lease Workouts;
• Lease Renewals; (decreasing high margins landlords receive from renewing tenants);
• Relocating & Surveying New Space;
• Expanding & Contracting;
• Purchasing Property;
• Workplace Strategy & Planning + Design;
• Operating Expense Audits;
• Lease Administration & Lease Negotiations; and
• Project & Construction Management
Selected clients include: QUALCOMM Inc., 1,600,000 SF comprised of over 20 leases; Nordson, 200,000 SF; Prometheus, 160,000 SF; Sony, 150,000 SF; FICO, 100,000 SF; CSA Travel Protection, 72,000 SF; Sierra Wireless, Inc., 64,000 SF; City National Bank, 60,000 SF; The Active Network, Inc., 60,000 SF; Sheppard Mullin Richter & Hampton LLP, 54,000 SF; Arena Pharma, 50,000 SF; Hitachi, 50,000 SF; Rockstar Games, 42,900 SF; Autonomy, 40,000 SF; OREXIGEN Therapeutics, Inc., 36,000 SF; J. Craig Venter, 33,000 SF; Lincoln Financial Group, 17,000 SF; Royale Energy, Inc., 10,600 SF; and Domain Associates, LLC, 8,000 SF.
With a Bachelor of Science degree in biology, Scot's love of science and technology started early. Now, as a leader in his industry, he serves on various boards of nonprofits focused on venture capital and startups. He is also an investor of his clients, where he helps innovators turn bright ideas into the economic engines of tomorrow.
Education
— San Diego State University, Pre-Med B.S. in Biology with distinction
— University of California, San Diego, Certificate in Real Estate
Professional Activities
— California Department of Real Estate Licensed Broker


— Broker License #01300321

— Guest Columnist – California Real Estate Journal
— Guest Speaker – UCSD, SDSU, Various Nonprofits
— SCCA & NASA Road Car Racing Licenses
— Rallycross
— Computer Science, Programming & Web Design
Honors and Awards
— 40 Under 40 People to Watch —

San Diego Metro

— Broker of the Year, multiple times —

The Irvine Company

— Most Influential People —

The San Diego Daily Transcript
Civic and Charitable Activities
— CONNECT & San Diego Venture Group —

Past Chairman & Current Board of Directors

— Corporate Directors Forum —

Sponsor

— ScratchMyBelly.org —

Co-Founder