Back to Team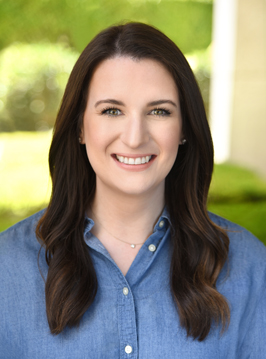 Kristen Hellquist
Programs Engagement Director
Hughes Marino
2 Park Plaza
Suite 750
Irvine, CA 92614
Phone: (949) 333-3111
About

Kristen Hellquist is the programs engagement director at Hughes Marino, an industry-leading commercial real estate firm that exclusively represents tenants and buyers. As programs engagement director, Kristen directly supports the brokerage team to ensure clients receive the highest level of service.
Prior to joining the Hughes Marino team, Kristen was a recruiter for a staffing firm in Orange County. Prior to that, Kristen was a retail department manager. She graduated from Cal Poly Pomona with a bachelor's degree in apparel merchandising and management.
Kristen enjoys spending time with her husband and their dog, Benny. She loves going to the movies, trying new restaurants, shopping and catching up on her favorite Netflix shows. Kristen also loves cooking and trying new recipes for her family.
Education
— Cal Poly Pomona, B.S. in apparel merchandising and management