Back to Team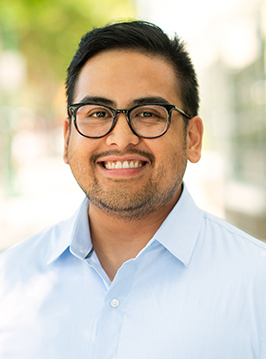 Edson Muzada
Senior Graphic Designer
Hughes Marino
2 Park Plaza
Suite 750
Irvine, CA 92614
Phone: (949) 333-3111
About

Edson Muzada is a senior graphic designer at Hughes Marino, a premier commercial real estate firm specializing in tenant representation in building leases and purchases. Edson is responsible for producing high level marketing pieces and creating deliverables that include brochures, presentation books, advertisements, mailers and newsletters for both internal and external purposes.
Prior to joining Hughes Marino, Edson worked at Cushman & Wakefield where he designed marketing materials for a wide variety of commercial real estate sectors. He specialized in office, medical and development, but also has extensive experience with industrial, land, multi-family and retail. In addition to his commercial real estate experience, Edson brings over 10 years of experience in graphic design in industries that include outdoor military equipment, luxury furniture, and marketing and branding.
In his free time, Edson enjoys surfing, running, photography, videography and spending quality time with his family and friends.
Education
— San Diego State University, B.A. in graphic design